We are a local videography company serving the Philadelphia area since 2005. We are named after Valley Creek that flows through Chester County and Valley Forge National Historic Park. Our team crafts video for projects including weddings, corporate events, and promotional films. We hope to be your choice for your next video project.
Voted Best Video Production Company by Main Line Today Magazine, 'The Knot Best of Weddings' Hall of Fame for videography, and winner of WeddingWire's Couples Choice Award the past ten years. Client satisfaction is our top priority and we pride ourselves with creating captivating videos of the highest quality.
Justin Chan
Owner
Justin is the owner of the company and manages sales, customer service, and operations. He grew up in the Philadelphia suburb of West Chester and has lived in this area all his life. He attended college in Philadelphia and received his Bachelor of Arts from Temple University in Broadcasting, Telecommunications, and Mass Media in 2003. He then went on to complete his Masters in Business Administration at Penn State University in 2006. After forming Valley Creek Productions in 2005, Justin shot over 500 weddings, events, and corporate videography projects. Because he thrives under pressure, Justin particularly enjoys directing live broadcasts and working live events and embraces the rush of having to get something out live without a safety net. He is always trying to better himself by keeping up to date with all the latest trends and technology with the industry.
He is the President of the Western Chester County Chamber of Commerce ,the immediate past President and member of the Board of Directors of the Greater Philadelphia Videographers Association. He served on the board of the National Association for Catering and Events Philadelphia Chapter from 2019-2021.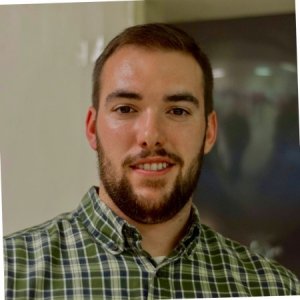 Zach Kline
Videographer/Editor
Zach joined our team in early 2018. He grew up in Delaware County and studied digital media at East Stroudsburg University. He worked as a news videographer and editor for a Scranton PA based television news station and has experience as a cinematographer for corporate, live and marketing production work.
Zach played lacrosse in high school and at East Stroudsburg. He's a fan of all the Philadelphia sports and currently resides in Havertown.
Adam Lanser
Videographer/Editor
Adam joined our team in 2021, he has been a full-time photographer/videographer since 2012. Adam is a certified remote pilot by the Department of Transportation and Federal Aviation administration for the commercial flight of drones for video production. Prior to working with us he ran his own freelance photo/video company in San Diego, CA and has a passion for teaching photo and video to students with disabilities. He resides in Coatesville and is an big Philadelphia sports fan.
Steve McGettigan
Videographer/Editor
Steve joined our team in 2014, he has a degree in Telecommunications from Penn State University. Steve is a certified remote pilot by the Department of Transportation and Federal Aviation administration for the commercial flight of drones for video production. Prior to working with us he worked as video producer in New Hope, PA and has held other television and video production positions with QVC in West Chester and the Altoona Curve Baseball Club, a minor league affiliate of the Pittsburgh Pirates. He resides in Phoenixville and is an avid Philadelphia sports fan.
Tony Alessi
Editor
Tony started with us as a videographer in 2005 . He met Justin while working at another job and the two became quick friends. Tony worked for another production company while going through school so his knowledge helped Justin kick start the business. He attended Temple University with a degree in Broadcasting, Telecommunications, and Mass Media. He has attended several event video conferences and seminars to keep up with the latest production trends. Tony is currently based in Fort Myers Florida with his girlfriend who is a traveling nurse and continues to edit for us remotely.
Coraline Pettine
Videographer/Editor
Coraline joined our team in 2019. She has a degree in Digital Communication and Social Media from Cabrini University and is a certified remote pilot by the Department of Transportation and Federal Aviation. In addition to filming and editing for Valley Creek, she also does in-house marketing for a clothing company. Passionate about the literary value of videography, Coraline continues to develop her post-production skills and thrives to find new, creative ways to tell stories. She currently resides in Havertown.
Tom Chan
Marketing & Advertising Manager
Tom is a part owner of the company and manages our advertising. His responsibilities include sales support, managing the Valley Creek Productions website, Facebook page, blog, Vimeo, and other marketing efforts. Tom received his Bachelors degree at State University of New York in Economics and has a Master of Business Administration degree from Drexel University. He spent 30 years with Unisys Corporation working in various IT and project management positions. He was the Principal Partner of the companies IT Infrastructure Consulting Practice for the Southern region.
Kirk
Intern
Kirk (full legal name James T "Kirk") was adopted from Lamancha Animal Rescue in Coatesville in April 2023. He's a Feist/Jack Russel Terrier mix. He enjoys walks, chewing on our shoes, fetch, and lots of tummy rubs. He's a regular visitor to the office and can often be seen walking the grounds of the Iron and Steel Museum grounds with Justin or asleep on our office couch.
Affiliations and Certifications
Valley Creek Productions is a Small Business Enterprise (SBE), a Minority Owned Business (MBE) and certified LGBT-BE by the NGLCC