[h1]Our professional team of FAA Licensed Aerial Drone Operators is ready to capture amazing video of your event or property![/h1]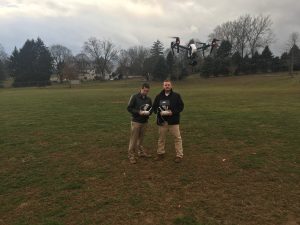 Aerial drone cinematography is a very new technology but it's fast become the most economical way to capture video of properties, buildings, towers, construction sites, live events, and more. Drones are not without controversy, there are many unskilled operators that have created a lot of negative press about drones recently. Our team knows the laws and will fly according to FAA guidelines. To fly commercially our operators were required to take a test that proves their knowledge of airspace regulations and safety. We will work with you to ensure a safe flight and ensure all laws and regulations are followed when capturing video for you.
Our operators are skilled cinematographers and know how to create amazing video using our drones. We use the latest from DJI in both the Inspire and Phantom lines. Every job has different requirements and we can recommend the best drone and camera for the job. The drones we fly use the latest gimbal technology that creates the smoothest video even in breezy conditions. We can capture video up to 4K image quality and are able to capture still images.  We have backup equipment available for more sensitive jobs and our team is fully insured for both aerial drone cinematography and ground video.
[callout font_size="20px" style="coolblue"]Professional Drone Video Services[/callout]
[check_list][list_item]Experienced and skilled operators. Our team is FAA licensed and fully insured to fly drones for commercial use and will obey all laws[/list_item]
[list_item]State-of-the-art equipment. We use the latest drones to generate the best possible footage.[/list_item]
[list_item]Delivery Formats to suit the unique needs of your business. We can provide standard digital formats ideal for corporate media distribution, websites, training videos, advertisements, or commercial production. [/list_item][/check_list]