Creative Wedding Videographers
Why Hire a Videographer?
We are often asked why should we have a videographer at our wedding? We already have a photographer, isn't that enough? Photography is an important part of the wedding day, our photo partners capture great still moments throughout the day along with smiling portraits to go on your wall and in your Instagram feed. We like to say that video captures what actually happens during the wedding day. The emotion in your voice as you say your vows, the energy of being introduced for the first time as a married couple, The funny and sometimes sentimental advice your Best Man and Maid or Matron of honor give during their toasts.
The stories, the sounds, the movement can only be captured on video. We put microphones on or near everyone who speaks throughout the day so everything sounds like we were right there with you even though our teams are hidden away using long lenses to capture the special moments. Our teams are unobtrusive and are always aware of their surroundings throughout the day. Our goal is to not be noticed and we try our best to capture authentic moments from a distance so you won't feel like we are in the way.
Read all of our wedding reviews on our
Valley Creek Productions
Storefront at
Why us?
We are experienced and professional. We go out of our way to communicate and work well with your other wedding professionals throughout the day. With over ten years of experience in the Philadelphia area we've worked with so many professionals we know how to make the day run smoothly for them and for us. Chances are we've worked with your professionals before and having a strong working relationship with them makes a great experience for you.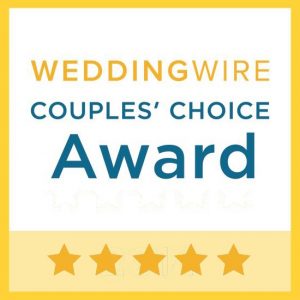 Your wedding is one of the most memorable days in your life.  As your videographer it's our job is to capture all of those wedding day moments, and craft them into an authentic and captivating video that you will enjoy for years to come.  Your wedding is just one day, but you want to have those memories for a lifetime.
Let us tell your story! We have wedding packages available to meet your Philadelphia area event needs.
Visit our portfolio for our latest videos and contact us today for more information!
The quality, value, and professionalism of their work is unparalleled. They were flexible in working around our busy schedules prior to the wedding and were so easy to work with on our big day, allowing us to enjoy every moment. –Caitlin & John

When we first began our wedding planning, we weren't completely sure we wanted a videographer, however, after discovering  Valley Creek, we decided it was a must! They offered an excellent range of packages and pricing, and we were able to find exactly what we wanted within our budget. –Christine & Pete

Valley Creek Productions is an exceptional, professional, detail-oriented, and completely fantastic videographer service. You will feel comfortable and at ease throughout the process and will be in the best of hands–Jenn & Mike